Esther's Story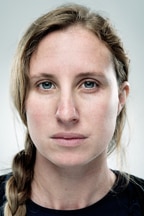 Esther was 17 when her parents married her off; she met her groom for 20 minutes before she was engaged to him. It was a terrible marriage from the start: Her husband not only raped her but arranged for other men to rape her too.
Esther finally got divorced after nearly a decade of abuse, but her problems did not end there. Esther felt coerced into having her divorce arbitrated by a religious court, and her divorce agreement included a standard provision: that she would raise her children in the same insular religion in which she was raised and married. Her agreement also said she must behave according to strict religious law inside and outside her home as a condition of retaining custody of her children.
Unchained found Esther a pro bono attorney with expertise on religious law, who fought to win Esther full custody of her children and the right to raise them as she chooses.
Help Esther and others like her by clicking here.
*At Esther's request, her name has been changed, and the photo used here is not actually of her.