Savita's Story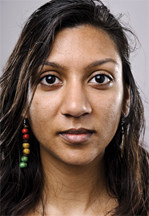 Savita* was educated and financially independent when her parents arranged for her to marry. She was 30 years old already — long past the age when women in her South Asian-American community typically marry — and he was sweet and charming. At least, he was sweet and charming until he got his green card and moved to the US to marry her. After that, he physically abused her until he moved out one day, taking all the money with him and leaving her with their young daughter. He then filed for divorce, and after a long, bitter legal battle, won full custody of the child.
When Savita reached out to Unchained, she already had appealed the custody decision and was awaiting a response from the appellate court. She was allowed to see her daughter only on supervised visits, and she had been ordered to pay child support to her ex-husband. Her legal fees from the drawn-out custody battle had left her facing foreclosure and bankruptcy.
Unchained arranged for Savita to receive hands-on, step-by-step help from a financial planner who is providing her services pro bono. Unchained also partnered Savita with a "mentor": a woman from the South Asian-American community who fought to avoid her own arranged marriage, so Savita has a confidante and friend.
Now Savita needs a pro bono matrimonial attorney in New Jersey to help her with her appeal and with various ongoing issues in the divorce. Can you help Savita?
*To protect the privacy of Unchained clients, the photos used on this site are not actual and some details of clients' stories have been changed or omitted.