Management Team
Unchained At Last is managed by this team of volunteers, most of whom escaped or avoided their own arranged marriage, right here in the US:
Fraidy Reiss
Founder/Executive Director
Fraidy was 19 when her family arranged for her to marry a man who turned out to be violent. But with no education and no job, and a family that refused to help her, she felt stuck.
Still stuck at age 27, Fraidy defied her husband and relatives to become the first person in her family to go to college. She graduated from Rutgers University at age 32 as valedictorian (called "undergraduate commencement speaker" at Rutgers). The only family members to hear her valedictory address were her two young children; by then, the rest of her family had shunned her because she had stopped wearing a head covering.
With her degree in journalism, Fraidy was hired as a reporter for the Asbury Park Press in New Jersey, eventually getting promoted to the paper's elite investigative-reporting team. Her reporting won her the New Jersey Press Association's Robert P. Kelly Award for outstanding young journalists, second place, in 2007. Fraidy went on to a career as an investigator at Kroll, the world's largest investigations firm, and then at a private firm in New York.
At the same time, Fraidy managed to get divorced, win full custody of her children and get a final restraining order against her ex-husband. But she knows that most women who want to leave their arranged marriage are limited by finances, religious law and cultural norms. For them, Fraidy founded Unchained At Last.
Fraidy has been interviewed on The Daily Show With Jon Stewart (Comedy Central), the Jeff Probst Show (NBC-TV) and on several other shows, including on Sky Atlantic (in the UK), CBS-TV and CUNY-TV. Her writing has been published in the Huffington Post, the Washington Post, USA Today, the Star-Ledger, the Asbury Park Press, the Jewish Daily Forward and countless other papers. Stories about her have been published in the New York Times, the Star-Ledger, the Jewish Daily Forward, Haaretz, Metro New York, Financial Times (in the UK) and many other outlets. Fraidy has been a featured speaker at seminars, conferences and other events across the US. Fraidy also serves on UJA-Federation's Task Force on Family Violence.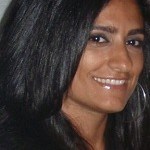 Shehnaz Abdeljaber
Board President
Shehnaz grew up in a patriarchal community, where she fought to avoid ending up in an arranged marriage when she was 18. Her experiences turned her into a dedicated advocate for human rights, especially as they pertain to children and minorities.
Shehnaz serves as the outreach coordinator for the Rutgers University Center for Middle Eastern Studies, where she helps coordinate cultural and educational events involving the Arab and Muslim communities. She works closely with New Jersey's Arab Heritage Commission in promoting the events.
Additionally, Shehnaz serves as the volunteer outreach coordinator for the Global Literacy Project's reading program, recruiting Rutgers University students to read to bilingual children at daycare centers in New Brunswick, New Jersey. She also leads the Project's backpack program, which supplies underprivileged children with school supplies.
Shehnaz is an anti-bullying activist, focusing on the bullying of children from the Muslim, Arab and South Asian communities. She participated in panel discussions about bullying that were organized by the Arab Heritage Commission and the Arab American Anti-Discrimination Committee at the Rutgers Upward Bound Youth Summit Against Bullying.
Former New Jersey Gov. Jon Corzine appointed Shehnaz to serve on the Commission for New Americans from January 2010 to January 2011. The Commission advises the governor on immigrant issues affecting New Jersey and promotes the integration of immigrants into the "fabric" of New Jersey.
Shehnaz is a graduate of Rutgers University. She is now a graduate student at University of Pennsylvania, where she is pursuing a Master of Liberal Arts degree in Arab/South Asian women's literature and creative writing.
Kavitha Rajagopalan
Board Secretary
Kavitha, a published author and policy analyst, is the first woman in her family not to enter an arranged marriage. Kavitha serves as a senior fellow at the World Policy Institute, where she writes and lectures widely on global migration, and she works as a research director at a risk-consulting firm.
Kavitha is the author of Muslims of Metropolis: The Stories of Three Immigrant Families in the West (Rutgers University Press 2008). She has taught courses in writing, economics and migration at NYU's Center for Global Affairs, and has consulted for both financial services firms and social justice organizations. She has worked as a journalist in the U.S., Germany and India, including as a columnist for Newsday, and she has contributed to two volumes on global migration.
Kavitha was the recipient of a Fulbright scholarship and the John J. McCloy Journalism Award.

Jeanne Gordon
Board Treasurer
Jeanne Gordon is a longtime champion of volunteerism and service. She has served as project coordinator for Friends Without a Border, an NGO that provides healthcare and medical training in Southeast Asia, and she was a history teacher and community service coordinator for Collegiate School in New York City. Jeanne is the co-creator of the Robert Coles Service Fellowship for children, featuring Cory Booker, Alan Khazei and Wendy Kopp, which explores the importance of both leading and serving in communities in our nation. She also helps coordinate numerous activities in schools and other venues to teach children the importance of service and to aid underprivileged children in New Jersey and in developing countries.
Jeanne holds a Bachelor of Arts and a Master of Arts degree in education from New York University and a Master of Public Administration degree from Baruch College.