Management Team
Unchained At Last is managed by this team of volunteers, some of whom escaped or avoided their own arranged marriage in the US:
Fraidy Reiss
Founder/Executive Director
Fraidy was 19 when her family arranged for her to marry a man who turned out to be violent. But with no education and no job, and a family that refused to help her, she felt stuck.
Still stuck at age 27, Fraidy defied her husband and relatives to become the first person in her family to go to college. She graduated from Rutgers University at age 32 as valedictorian (called "undergraduate commencement speaker" at Rutgers). The only family members to hear her valedictory address were her two young children; by then, the rest of her family had shunned her because she had stopped wearing a head covering.
With her degree in journalism, Fraidy was hired as a reporter for the Asbury Park Press in New Jersey, eventually getting promoted to the paper's elite investigative-reporting team. Her reporting won her the New Jersey Press Association's Robert P. Kelly Award for outstanding young journalists, second place, in 2007. Fraidy went on to a career as an investigator at Kroll, the world's largest investigations firm, and then at a private firm in New York.
At the same time, Fraidy managed to get divorced, win full custody of her children and get a final restraining order against her ex-husband. But she knows that most women who want to leave their arranged marriage are limited by finances, religious law and cultural norms. For them, Fraidy founded Unchained At Last.
Fraidy has been interviewed on The Daily Show With Jon Stewart (Comedy Central), the Jeff Probst Show (NBC-TV) and on several other shows, including on Sky Atlantic (in the UK), CBS-TV and CUNY-TV. Her writing has been published in the Huffington Post, the Washington Post, USA Today, the Star-Ledger, the Asbury Park Press, the Jewish Daily Forward and countless other papers. Stories about her have been published in the New York Times, the Star-Ledger, the Jewish Daily Forward, Haaretz, Metro New York, Financial Times (in the UK) and many other outlets. Fraidy has been a featured speaker at seminars, conferences and other events across the US. Fraidy also serves on UJA-Federation's Task Force on Family Violence.

Jeanne Gordon
Board President
Jeanne is a longtime champion of volunteerism and service. She has served as project coordinator for Friends Without a Border, an NGO that provides healthcare and medical training in Southeast Asia, and she was a history teacher and community service coordinator for Collegiate School in New York City. Jeanne is the co-creator of the Robert Coles Service Fellowship for children, featuring Cory Booker, Alan Khazei and Wendy Kopp, which explores the importance of both leading and serving in communities in our nation. She also helps coordinate numerous activities in schools and other venues to teach children the importance of service and to aid underprivileged children in New Jersey and in developing countries.
Jeanne holds a Bachelor of Arts and a Master of Arts degree in education from New York University and a Master of Public Administration degree from Baruch College.
Emily Carstensen
Board Vice President
Emily is an experienced matrimonial-law attorney who has donated her time and expertise to protect women from abuse since was a law student.
Currently an associate with Rubenstein, Meyerson, Fox, Mancinelli, Conte & Bern in Montvale, New Jersey, Emily also serves as a panelist on the Matrimonial Early Settlement Panel in Morris County. She was recognized as a New Jersey SuperLawyer's "Rising Star" in 2012 and 2013.
At the same time, Emily represents Unchained clients pro bono to help them leave arranged/forced marriages. She also provides pro bono legal representation to domestic violence survivors through the Battered Women's Legal Advocacy Program, and she volunteers for Dress for Success of Morris County. Emily previously volunteered for the Morris County Litigant Self Help Program.
Emily received her law degree from Seton Hall University School of Law, where she participated in the Center for Social Justice Family Law Clinic. Emily also holds a Bachelor of Arts in degree in English from Monmouth University.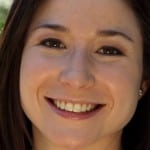 Amy Black
Board Treasurer
Amy is committed to the advancement of women's rights and  to fostering strong, independent women in society. She joined Unchained not only to help the organization with its financial operations, but also to help women and girls fleeing from arranged/forced marriages to learn to manage their own finances, a task most Unchained clients never have done before.
Amy is a director at investment manager Angelo, Gordon & Co., where she serves as the controller of managed funds within the private equity sector. Before she joined Angelo, Gordon in 2008, Amy worked at PricewaterhouseCoopers in the real estate audit practice, serving various public and private investment clients. She also has served as an audit committee member for Planned Parenthood of New York City since 2012.
Amy is a Certified Public Accountant and holds a B.B.A. degree from the Stephen M. Ross School of Business at the University of Michigan.
Chaya Schneider
Board Secretary
Chaya left the Ultra-Orthodox community on her own when she was 20 years old. Now a staunch feminist, she is a passionate supporter of women's initiatives and is a member of the Women of AT&T group in South Jersey and the American Association of University Women in Northern Monmouth County (New Jersey). She is an advocate for women in science, technology, engineering and mathematics (STEM) and has facilitated and assisted with STEM outreach programs for women and girls. She currently works as a software test engineer on mobile apps.
When not busy with software and technology, Chaya dedicates her time to music: She founded and directs Shir Mishegas, a temple liturgical band for adults and teens. She has also performed both locally and abroad with the Quadro Barroco and Navesink Ensemble and enjoys singing in a local choir.
Chaya holds a Bachelor of Arts degree from Barnard College and a Master of Arts degree from Columbia University.
Nina Lazar
Board Member
Nina has advocated for human rights and social justice her entire life. She currently serves on the board of directors not only of Unchained but also of BlueWaveNJ, a grassroots organization working on issues such as voting rights, civil rights, gun legislation and raising the minimum wage.
Nina is a longtime educator who began her teaching career in 1966 in New York City and retired in 2000 from the Teaneck, New Jersey, school district. Most of her teaching years were devoted to children with special needs. After her retirement, Nina created Ladders of Learning, a private tutoring service she ran for 10 years. Nina now serves as a special educator for an early-intervention agency in Passaic, New Jersey.
Nina holds a Bachelor of Science degree in elementary education from SUNY, a Master of Science degree in early childhood education from Queens College and a Master of Science degree in special education from William Paterson University, as well as certifications in Spanish and bilingual education.
Lauren Albert
Board Member
Lauren has been a commercial litigator for 25 years, litigating antitrust, intellectual property and commercial disputes; she currently runs her own law firm, The Law Offices of Lauren S. Albert, LLC, based in New York City.
At the same time, Lauren has continuously represented disadvantaged women on a pro bono basis, helping them obtain divorces, custody of their children and financial support. In fact, in addition to serving on the Unchained board, Lauren represents some Unchained clients, pro bono, as they flee from or avoid arranged/forced marriages.
Lauren obtained her undergraduate degree from Brown University, magna cum laude, and her law degree from the George Washington University School of Law, where she was a member of the Law Review.
Angie Farid
Board Member
Angie, a self-proclaimed "global nomad," has lived in many countries in the Middle East and around the world, including several where arranged/forced  marriage remains prevalent — and she has seen arranged/forced marriages in her own community. She is deeply committed to Unchained's mission of helping the girls and women who want to resist or leave those marriages.
Angie also is committed to helping people from different cultures to understand and relate to each other. When she was an undergraduate student at Syracuse University, where she earned a degree in marketing and retail management, she worked tirelessly with the International Center for Student Services to help incoming international students adjust to their new life in a new country. She revived the school's Association of International Students and served consecutively as its vice president and president.
After several years of working in the fashion industry, Angie followed her passion and traveled to France, where she learned the delicious art of chocolate making under the instruction of distinguished French pastry chefs. Upon completion of her studies, Angie opened a gourmet chocolate company in New Jersey, named Chocolista. Angie has dedicated Chocolista to creating all-natural products with many locally sourced ingredients, to support local farmers and reduce carbon footprints.
Kavitha Rajagopalan
Adviser to the Board 
Kavitha, a published author and policy analyst, is the first woman in her family not to enter an arranged marriage. Kavitha serves as a senior fellow at the World Policy Institute in New York City, where she writes and lectures widely on global migration.
Kavitha is the author of Muslims of Metropolis: The Stories of Three Immigrant Families in the West (Rutgers University Press 2008). She has taught courses in writing, economics and migration at NYU's Center for Global Affairs, and has consulted for both financial services firms and social justice organizations. She has worked as a journalist in the U.S., Germany and India, including as a columnist for Newsday, and she has contributed to two volumes on global migration.
Kavitha was the recipient of a Fulbright scholarship and the John J. McCloy Journalism Award.
Shehnaz Abdeljaber
Immediate Past President
Shehnaz grew up in a patriarchal community, where she fought to avoid ending up in an arranged marriage when she was 18. Her experiences turned her into a dedicated advocate for human rights, especially as they pertain to children and minorities.
Shehnaz serves as the outreach coordinator for the Rutgers University Center for Middle Eastern Studies, where she helps coordinate cultural and educational events involving the Arab and Muslim communities. Additionally, Shehnaz serves as the volunteer outreach coordinator for the Global Literacy Project's reading program, recruiting Rutgers University students to read to bilingual children at daycare centers in New Brunswick, New Jersey.
Then-New Jersey Gov. Jon Corzine appointed Shehnaz to serve on the state Commission for New Americans from January 2010 to January 2011. The commission advised the governor on immigrant issues affecting New Jersey and promoted the integration of immigrants into New Jersey.
Shehnaz is a graduate of Rutgers University. She is now a graduate student at University of Pennsylvania, where she is pursuing a Master of Liberal Arts degree in Arab/South Asian women's literature and creative writing.