Advisory Board
The Unchained At Last board of advisers provides guidance and support. The advisers include:
Adam is Deputy Director of Neighbors Link Network, a Tri-State area nonprofit that is committed to strengthening the healthy integration of immigrants in local communities. Adam is currently launching his new career in global social enterprise and non-profit management with a background in the private sector and a focus on international business development. Adam is also a board member and Vice Chair of Brick By Brick, a nonprofit dedicated to improving the lives of children in Uganda.  He holds a bachelor's degree in foreign service from Georgetown University.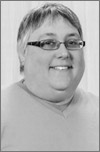 DEBRA E. GUSTON

Deb is a partner at the law firm Guston & Guston, in Glen Rock, New Jersey, where she represents a broad spectrum of clients in family law matters, adoptions, estate planning and other matters. Deb has represented over 600 lesbian and gay couples and individuals in primary and second parent adoptions over the last 24 years and represented the first couples in Morris, Ocean and Passaic Counties to be granted second parent adoptions, all before the Appellate Division's landmark case approving such practice.
Deb is a past president of the Lesbian and Gay Bar Association of Greater New York; a fellow of the American Academy of Adoption Attorneys and the American Academy of Reproductive Technology Attorneys; and a trustee and executive committee member of the ACLU-NJ. Deb is a member of the National LGBT Bar Association and an invited member of its LGBT Family Law Institute, a vetted group of family lawyers from around the country with significant experience in LGBT family law matters. She is a member of the New Jersey State Bar Association's Family Law Executive Committee and former Chair of the NJSBA LGBT Rights Section.
Deb graduated cum laude from Mount Holyoke College, holds a master's degree from Emerson College and received her law degree from Benjamin N. Cardozo School of Law.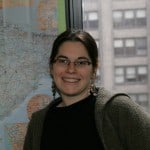 LANI SANTO

Lani is the Executive Director of Footsteps, a New York-based nonprofit that provides educational, vocational and social support to those seeking to enter or explore the world beyond the insular religious communities in which they were raised.  Lani has dedicated her career to social justice, community building, and supporting individuals through transformative experiences within the Jewish community and beyond.  Prior to joining Footsteps, Lani served as a Senior Program Officer at American Jewish World Service (AJWS), where she focused on immersive international service-learning experiences for young adults. Lani is an alumna and board member of AVODAH: The Jewish Service Corps.
Lani holds a master's degree of public administration in public and nonprofit management and policy from New York University's Wagner School for Public Service.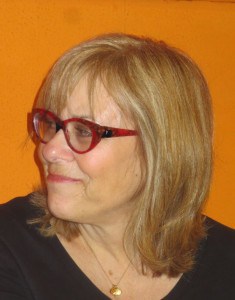 SUSAN FLEISCH
Susan Fleisch, MSW, LCSW, is a licensed clinical social worker with a long history of commitment to the protection of battered women and the prevention of domestic violence. She first became active in New Jersey's statewide network of domestic violence providers in 1984, as the supervisor of the Battered Women's Program of the YWCA of Jersey City. She was later appointed to the New Jersey Advisory Council on Domestic Violence ("NJAC"), where she chaired the Law Enforcement Subcommittee of what would later become the 1994 amendments to the New Jersey Prevention of Domestic Violence Act.
Susan joined the staff of NJAC in 1991, and over the years she served as director of the Passaic County Women's Center, developed and implemented the new Camden County Women's Center, and served as the Northern Regional Director of NJAC. She is currently an external field instructor for the University of Southern California's School of Social Work, and an external field instructor and part-time lecturer for Rutgers University's School of Social Work.
Susan continues to advocate for women and victims of violence through various outlets, including as a volunteer and adviser for Unchained At Last.
Susan B. Levy is the founder and managing director of a boutique consulting firm, Susan B. Levy Consulting, which provides strategy, business development and marketing services in the consumer healthcare space. Susan is certified in strategic planning by the American Management Association; she has donated her time and expertise to help the board of Unchained At Last to develop and implement a strategic plan that will enable the organization to realize its mission and long-term vision.
Susan has long volunteered her professional skills to nonprofit endeavors, particularly those that focus on the needs of women and children. She previously served as chair of United Way of Morris County's Women's Leadership Initiative. From 2007 to 2013 she served as a board member for United Way of Greater Union County, and in 2012 and 2013 she chaired the statewide Celebration of Women event, designed to empower 300+ "at risk" teenage girls. She founded the Union County chapter of Court Appointed Special Advocates (CASA) in 2004, and she currently serves as a court-appointed CASA mentor to a young woman "aging out" of the foster care system.
Susan holds a bachelor's degree in chemistry from Cornell University, where she was a recipient of the Cornell Tradition Fellowship as a result of her passionate volunteerism.
Marc Lieberstein is a partner with the international law firm Kilpatrick Townsend, where he focuses his practice on intellectual property licensing and franchising in the commercial and industrial design area. Marc frequently lectures and writes on intellectual property issues for organizations and publications including the International Trademark Association (INTA) and the National Law Journal. He was listed in 2012 and the four preceding years in Chambers USA: America's Leading Layers for Business for Intellectual Property: Trademark & Copyright, as well as in numerous other "top lawyer" lists.
Marc also engages in numerous nonprofit and community activities. In addition to serving on the Unchained board of advisers, where he helps Unchained to help women escape from arranged/forced marriages, Marc chairs the Benjamin N. Cardozo School of Law's Alumni Association Pro Bono Committee and the INTA's ADR Committee, Neutrals Standards and Measurements Sub-Committee. He is an honorary member and former section chair of the New York State Bar Association's Intellectual Property Law Section, a member of the American Bar Association's Intellectual Property Section, and an Intellectual Property Council Representative for the Association of the Bar of the City of New York's Fashion Law Committee. He serves on the board of directors of the Hebrew Academy of Nassau County, on the board of trustees of the Young Israel of Plainview and as a Little League director.
Marc holds a law degree from Benjamin N. Cardozo School of Law and a bachelor's degree in history, with a minor in business, from State University of New York, University at Albany.