Advisory Board
The Unchained At Last board of advisers provides guidance and support. The advisers include:

ADAM RABINOVITCH
Adam is Deputy Director of Neighbors Link Network, a Tri-State area nonprofit that is committed to strengthening the healthy integration of immigrants in local communities. Adam is currently launching his new career in global social enterprise and non-profit management with a background in the private sector and a focus on international business development. Adam is also a board member and Vice Chair of Brick By Brick, a nonprofit dedicated to improving the lives of children in Uganda.  He holds a Bachelor's Degree in Foreign Service from Georgetown University.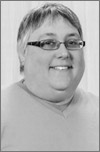 DEBRA E. GUSTON
Deb is a partner at the law firm Guston & Guston, in Glen Rock, New Jersey, where she represents a broad spectrum of clients in family law matters, adoptions, estate planning and other matters. Deb has represented over 600 lesbian and gay couples and individuals in primary and second parent adoptions over the last 24 years and represented the first couples in Morris, Ocean and Passaic Counties to be granted second parent adoptions, all before the Appellate Division's landmark case approving such practice. Deb is a Past President of the Lesbian and Gay Bar Association of Greater NY; a Fellow of the American Academy of Adoption Attorneys and the American Academy of Reproductive Technology Attorneys; and a Trustee and Executive Committee member of the ACLU-NJ. Deb is a member of the National LGBT Bar Association and an invited member of its LGBT Family Law Institute, a vetted group of family lawyers from around the country with significant experience in LGBT family law matters. She is a member of the New Jersey State Bar Association's Family Law Executive Committee and former Chair of the NJSBA LGBT Rights Section. Deb graduated cum laude from Mount Holyoke College, holds a M.A. from Emerson College and received her J.D. from Cardozo School of Law.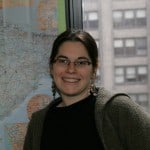 LANI SANTO
Lani is the Executive Director of Footsteps, a New York-based nonprofit that provides educational, vocational and social support to those seeking to enter or explore the world beyond the insular religious communities in which they were raised.  Lani has dedicated her career to social justice, community building, and supporting individuals through transformative experiences within the Jewish community and beyond.  Prior to joining Footsteps, Lani served as a Senior Program Officer at American Jewish World Service (AJWS), where she focused on immersive international service-learning experiences for young adults. Lani is an alumna and board member of AVODAH: The Jewish Service Corps. She holds a Master's Degree of Public Administration in Public and Nonprofit Management and Policy from NYU's Wagner School for Public Service.