Zubaida's Story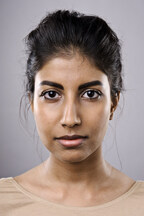 Zubaida thought her life in the US would be wonderful when she was brought here from Pakistan as part of an arranged marriage to an American man.
It wasn't.
Her in-laws, who lived with her and her new husband, beat and taunted her — particularly after each of her three miscarriages. And after her third miscarriage, Zubaida's mother-in-law knocked her to the ground, where she lay, bleeding. Zubaida's husband finally took her to the hospital for medical attention, but immediately upon her discharge, he announced that she was no longer his wife. He took her to the airport and left her there.
Zubaida stayed at the airport that night, alone and terrified. She was barely strong enough to stand on her own. She spoke very limited English. She did not have a penny with her. The next day, Zubaida's sister, who lives in New York, learned that Zubaida had been abandoned at the airport and rescued her. Zubaida now lives with her sister, and Unchained is working to help her find a job. Unchained has arranged for a psychotherapist to provide Zubaida with regular counseling sessions, free of charge.
But Zubaida's husband has served her with divorce papers and is pressuring her to sign them. She needs an attorney in New York to help her review the papers and respond to them. Can you help Zubaida?
*To protect the privacy of Unchained clients, the photos used on this site are not actual and some details of clients' stories have been changed or omitted.